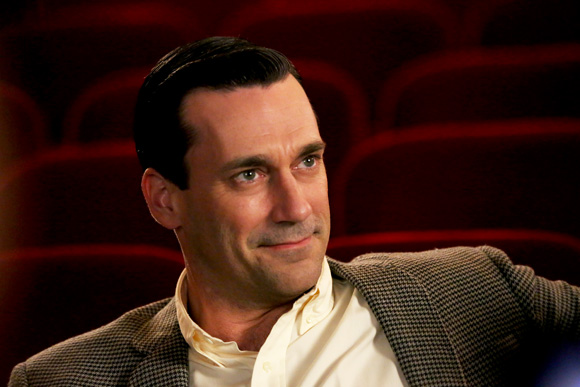 I am Don Draper, a flawed husband, flawed father, flawed brother, flawed friend. I mean well. I do my best. But I usually come up short… even in my finest hours.
I am also a brilliant advertising man. I am handsome. I am clever. I am focused. I am successful. I am one of the original Mad Men.
I've been through the grist mill. I am tired, but I am refined now. Well, more refined than I was a decade ago.
I still want to love and be loved. I still don't want the responsibility that goes along with it, but I am willing to try.
So I am going home. I am going to the only home I have. Once more into the breach. To Madison Avenue. To my colleagues. And to my children.
I will start up a new agency. I've done it  before, I can do it again. Jim Hobart won't like it, but we don't like him or McCann Erickson. So we will hang a new shingle: Sterling Draper, Campbell, Olsen, Harris. Or Maybe Campbell will just be our first client. Regardless, I need them. They need me. We need each other.
And I will build a new home. For me and Sally and Bobby and Gene. And we will make a go of it.
And I will continue to drink, and smoke, and love women. It's who I am. I may even marry Meredith to help me manage my family.
I am Don Draper. If you've learned nothing else about me over the past decade, you should have learned this: I am resilient. If you knock me down, I will get back up. If you sling mud in my face, it will wash away. I am the original teflon Don. I know how to re-invent myself. For me, it is another chance to get back to where I belong. And maybe this time I will get it right.