Lists are great. They help us focus on what's really important instead of getting lost in a sea of data. And for those of us with attention deficit disorder, they allow us to latch on to the essence of things and forgive us for forgetting the nasty details where the devil lives.
Having spent most, though not all of my life in Cleveland, I was thrilled to hear while on my drive into work this morning that in addition to adding Antawn Jamison to the Cavs roster, we topped another list: The Most Miserable U.S. City.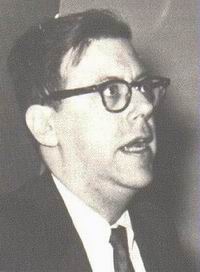 According to Forbes, "The widely tracked Misery Index initiated by economist Arthur Okun, which combines unemployment and inflation rates started 2009 at 7.3 and rose to 12.7 by the end of the year thanks to soaring joblessness. That is the highest level since 1983."
Apparently we edged out Stockton, CA for the top spot honor. Take that. In the words of Shaq, "Hey Stockton, tell me how my a** tastes." Next in line was Memphis, Detroit and Flint. Chicago and New York are also in the top 20. It's a veritable Who's Who of misery.
In case you are wondering, Arthur Okun is dead. And as Ben Linus says in LOST, "Dead is dead." But his legacy lives on. In the world of economics, Arthur Okun was the man. He had a brilliant education, a stellar career and a lot of great ideas, like Okun's Law and his supply-side theory of the "leaky bucket".
But I am pretty confident that his renown as the Father of the Misery Index is not something he would be terribly proud of; at least not the way it is being used. I am almost positive, though I never met the man, he had no intention of having Cleveland, Chicago and New York make national headlines as America's Most Miserable Cities.
I know that Americans love their lists, and I also know that misery loves company. But with all due deference to Forbes, Arthur Okun and David Letterman, I am absolutely certain this is one list we can all do without.